Best Upright Vacuum Cleaner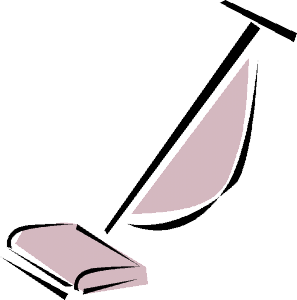 Vacuum cleaners have evolved greatly over the past several decades, and most of the new entries into the marketplace have taken advantage of 21st-century technology. Gone, for the most part, are dirty bags that need to be replaced, as well as having to haul around bulky, heavy equipment.
Today's upright vacuum cleaner is as lightweight and high-tech as they come, and each model comes with its own set of features. When you're on the hunt for a new vacuum cleaner, maximizing the features offered and balancing it with an affordable price can be a challenge. We'll take a look at some of the features available from the latest vacuums, examine some models, and determine which one is the best upright vacuum cleaner.
Best Upright Vacuum Cleaner Comparison
| Image | Product Name | Dimensions | Weight | Our Rating | Price |
| --- | --- | --- | --- | --- | --- |
| | Dyson DC65 Animal Upright Vacuum Cleaner | 10.7 x 11.5 x 36.4 in | 21.2 lbs | 9.1 / 10 | |
| | Shark Navigator | 11.4 x 14.96 x 45.5 in | 13.7 lbs | 9.0 / 10 | |
| | Bissell Cleanview | 12.5 x 13.5 x 44 in | 15 lbs | 8.4 / 10 | |
1. Dyson DC65 Animal Upright Vacuum Cleaner

Dyson has reinvented the wheel when it comes to its upright vacuum cleaner technology. Eschewing the traditional canister approach in favor of its patented "radial root cyclone technology", Dyson has achieved a modicum of success with its product line. The DC65 Animal Upright Vacuum Cleaner is a continuation of that series, and it performs its job remarkably well.
Price:
This is not a cheap upright vacuum cleaner, but it's on a par with other highly-regarded models. Granted, you're paying for the technology, but the Dyson offers much more than new tech: features, cleaning power and durability that are worth paying for.
Special Features:
– Exclusive radial root cyclone technology
– Cleaner head which seals suction
– Self-adjusting settings
– 5-year warranty
The Dyson Animal is considered by many to be among the most powerful upright vacuum cleaners on the market, and for good reason. It achieves excellent suction power by way of its unique ball turbine, as well as a self-sealing cleaner head that purports to stay closer to the surface, preventing unwanted air leakage. It works well on all flooring types, especially on bare floors, with little or no dirt scattering. Additionally, the unit is self-adjusting when it comes to power settings, another way air is not lost in comparison to adjusting hose-mounted slots on traditional vacuums.
The exclusive radial cyclone ball around which it's built makes vacuuming much easier, as it affords a greater ability to get under furniture, and is simple to maneuver, a major plus in the ease of use category. A host of attachments comes in very handy, especially the telescoping cleaning extension for cleaning stairs. Finally, the Dyson excels at picking up cat and dog hair, something that many uprights struggle with. That being said, there have been some reported issues with the product. Some users have claimed the unit doesn't always remain upright when it's supposed to, allowing it's full 24-pound weight to crash to the floor. Others have noted that the plastic molding is rather flimsy.
Pros:
– Excellent suction power
– Easily maneuverable
– Picks up pet hair well
Cons:
– Price
– Complaints about effectiveness of stand mechanism
– Plastic molding's durability
Specifications:
Weight: 21.2 pounds
Height: 36.4 inches
Bin Capacity: .55 gallons
Attachments: Yes
2. Shark Navigator Upright Vacuum Cleaner
For a mid-range priced upright vacuum cleaner, the Shark Navigator is a decent option with an impressive range of features. While not as sophisticated as Dyson's line of products, nor arguably as effective, the Navigator has the tools and options to get the job done when the price is a consideration.
Price:
The Shark Navigator is not overly expensive, putting it squarely into the lower-to-mid category of upright vacuum cleaners. While it eschews some of the bells and whistles of its more expensive compatriots, overall it makes a decently-priced product.
Special Features:
– "Never Loses Suction" technology
– Pet hair cleaning attachments
– Quiet
– Extra-long accessory hose
The Shark Navigator sports what it calls "never loses suction" technology, designed to offer the utmost in suction power that some have compared to the Dyson DC65. It works well on both hard floors and carpeting, able to get deep down and retrieve dirt when used on the latter. It's relatively easy to use, weighing 13.7 pounds and handles well around obstacles. The user interface is a simple on/off switch, and glides well over carpets, employing a dual-motor system. It's a traditional canister type bagless vacuum, and dirt is trapped securely in the dustbin, which is a little bigger than Dyson's (0.6 gallons for the Shark as opposed to .55 gallon for Dyson). The Shark Navigator's pet cleaning attachment is a definite plus for the unit, allowing you to lift out pet hair, which as any pet owner knows is notoriously difficult to extract. The accessory hose stretches well to get at stairs and deep into couches and furniture. And while in operation, the Shark is commendably quiet. On the downside, the vacuum lacks variable suction settings, opting for a single, all-encompassing default power setting. As well, some consumers have claimed that the motor seizes up easily, putting into question its overall durability.
Pros:
– Excellent suction power
– Good at extracting pet hair
– Quiet
Cons:
– No variable power settings
– Reports of motor seizing up
Specifications:
Weight: 13.7 pounds
Height: 46 inches
Bin Capacity: .60 gallons
Attachments: Yes
3. Bissell Cleanview Upright Vacuum Cleaner
The Bissell Cleanview is a budget-friendly upright vacuum cleaner trying to compete in the crowded canister vacuum market. While it does have adequate suction power, the lack of features is definitely noticeable.
Price:
Priced reasonably, this model lacks many of the features that higher-priced models offer.
Special Features:
– "OnePass" technology for superior suction power
– Lightweight
Bissell's budget entry into the upright vacuum cleaner game is designed primarily for those who price is a mitigating factor, and is a stripped-down version of the Shark Navigator. The "OnePass" suction power is decent, although it's noted by several reviewers that on bare floors it has a tendency to scatter almost as much dirt as it picks up. The canister suction system is augmented by what Bissell refers to as cyclone suction, making it a hybrid-type of vacuum that one could almost call a poor man's Dyson.
A suite of attachments featuring dust and crevice tools accompany the unit. It's rated for both bare floors and carpeting and tends to work better on the latter. Easy to use and maneuverable with a simple user interface, its lightweight (just over 15 pounds) is strikingly less than either the Dyson or the Shark. However, that weight comes at a cost of features, such as a drive train for carpeting, so it can be more difficult to push around than other models. There are no variable power settings, as it employs only one default power level. All in all, if you're looking for a cheap upright vacuum cleaner that does a decent job, you could do worse than the Bissell Cleanview.
Pros:
– Good suction power
– Suite of attachments
– Low cost
Cons:
– No variable power settings
– Harder to push around
– Scatters some dirt on bare floors
Specifications:
Weight: 15 pounds
Height: 44 inches
Bin Capacity: .58 gallons
Attachments: Yes
Feature Guide
Price:
There's no doubt that vacuum cleaners are expensive, and even more so for the higher quality ones. While it's possible to buy a cheap model for under $100, in reality, the decent ones will usually start northwards of $200 and escalate from there. For a truly versatile model, expect to pay in the $500 range.
Important Features:
All vacuums are not created equally, and each one will bring its own features to the table. When you're shopping for a new upright vacuum, here are some of the features you may want to keep an eye out for:
Suction power. Above all else, an upright vacuum cleaner needs to be able to pick up dirt. Different vacuums use different technologies to achieve this goal, each with varying degrees of success.
Multi-surface capability. Does the upright work just as well on carpet as it does on bare flooring, or vice versa? Some uprights work well on carpeting but just push dirt around on floors. A good upright vacuum cleaner will work just as well on both surface types.
Ease of use. Factors to consider here are the weight of the unit and how easy it handles. It's worth noting that some lower-priced models are harder to push on carpeted floors, while others may have drive train assistance.
Technology type. Traditional upright vacuums rely on canisters to create suction and capture dirt, while Dyson's systems use radial technology. Each has their own pluses and minuses.
Attachments. At a minimum, the vacuum cleaner should come equipped with multiple attachments to support a wide variety of cleaning modes.
Variable settings. Some uprights have only one setting for all floor types, while others have variable settings to cover different cleaning situations.
The Verdict
While all the models we've taken a look at are decent upright vacuum cleaners, the nod definitely has to go to the Dyson DC65. The unique suction system picks up dirt well on all surfaces, and the ball system makes maneuvering a snap. While it's one of the more expensive products on the market, at the end of the day, you want your vacuum to be able to pick up dirt well and make it as easy as possible to do so, and the Dyson DC65 fits the bill well. Overall, it's an excellent purchase that will serve you well for years.
Related Posts