Easy Food Processor Recipes
If you have a food processor in your kitchen, you are a very lucky person. There are so many exciting ways in which you can use it. It is called the workhorse of a kitchen and rightly so. It makes all the tedious jobs like chopping vegetables, grating cheese and kneading dough so much easier and less time consuming. Many recipes are made much simpler and faster if you incorporate the use of your trusty assistant, food processor! Here are some simple but delicious recipes you can try with your food processor. I have deliberately added simple recipes so that even amateur cooks can try them without hesitation.
Classic chicken soup: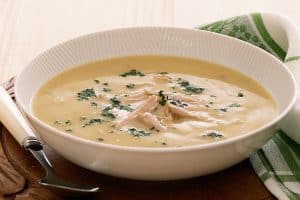 Serving size: 6 persons
Ingredients:
2 onions
2 tbsp butter
2 cloves of garlic
2 medium sized potatoes
400 grams chicken (boneless pieces)
3 cups of chicken stock
2 tbsp cream
Salt and pepper to taste
Coriander leaves for garnishing
Method:
Attach the slicing disk to your food processor. If there are different sizes available, select the thicker one.
Slice onion and garlic and keep aside.
Next, slice the potatoes in your food processor.
Turn on the flame of your stove and place a saucepan over it. Add butter.
When the butter has melted, add onion and garlic and cook until they become soft.
Add potatoes, chicken and chicken stock to the pan.
Turn the flame high to bring the liquid to boil and then cook on medium flame till the chicken and vegetables have cooked completely.
Turn the flame off and let the mixture cool down until it reaches room temperature.
Remove about half the chicken and chop them into smaller pieces.
Put the soup in a blender and puree. If you have an immersion blender you can blend it in the saucepan without waiting for it to cool.
Transfer the chicken pieces back to the pureed soup.
Add salt and pepper to taste.
Heat it again before serving.
Your soup is ready to be served. Garnish with cream and chopped coriander leaves.
Pie crust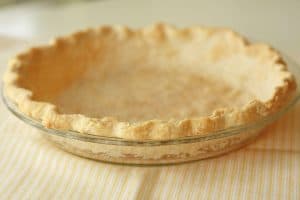 Serving size: 9 inch pie crust
Ingredients:
5 cups all-purpose flour
½ cup cold unsalted butter (cut into cubes)
½ tsp salt
¼ cup cold water
Method:
If you have a kneading blade available, insert that into your food processor bowl. If not, the regular metal blade should work just fine.
Add flour, salt and butter to the bowl. Pulse the machine so that everything combines nicely. It will form crumbles. It should take about ten seconds to process.
Add ice water and pulse the machine only until it begins to hold together. Do not let it form a ball, otherwise you have over-processed.
Take the dough out of the processor and transfer it to a plastic zipper bag. Press the bag so that the dough forms a flat disk.
Keep it in the refrigerator for at least an hour.
Take it out and place it over a floured surface.
Roll it with a roller until it spreads over a 9 inch pizza dish or pie dish.
You can try these recipes at home with your food processor. I'm sure you won't be disappointed with the results! Once you have tried these simple ones, you can move on too more exciting and sophisticated ones. You can use your food processor in so many different ways! Once you have started utilizing it in your recipes, you will see how convenient it gets and you will start using your food processor on a daily basis. It will make your life so much easier in a kitchen. Before you know it, you wouldn't be able to imagine a life without it.